It has been two years since the tragic gas explosion at the Minnehaha Academy in Minneapolis. Two staff members were killed in the blast.

The explosion ripped apart the main stairwell, classrooms, parts of the library and the business office. The blast shook the entire building, and the community to its core.
Over the past two years, the rebuilding process has been steady, and now blueprints and plans have become reality. Two black olive trees are already in place in the atrium.
"Trees I think symbolize strength and unity and all of those things that we have been as a community," said Minnehaha Academy President Donna Harris.
After the explosion, classes were temporarily relocated to the former Brown College campus in Mendota Heights. Graduating students weren't able to enjoy the new building, but that doesn't mean they aren't a part of it.
Beams bearing their signatures will serve as a permanent reminder of all the people this school has impacted.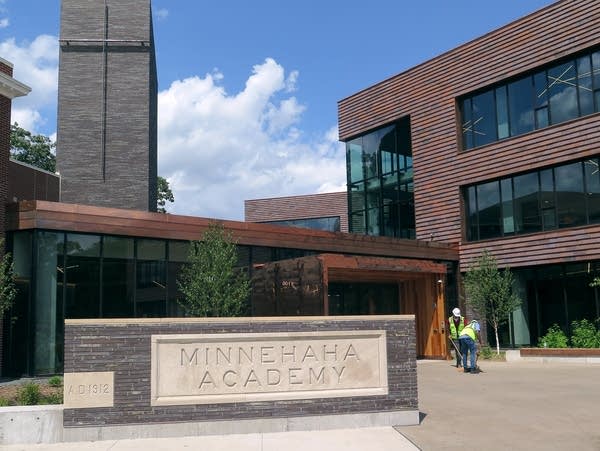 American Gas Safety are honored to supply our Merlin Utility Controllers to provide gas leak detection for the academy, preventing a gas explosion from ever happening by isolating the gas supply if a leak or pressure drop is detected.
The system installed is our Merlin 1000S, which controls Gas within the science laboratories. This system has built in connectivity allowing the panel to communicate with the schools BMS and has connections for the buildings existing fire alarm system. The panel can either tell the BMS that the gas is "ON" or "OFF" or with the flick of a switch on the internal control panel it can tell the BMS that the panel has gone into "Alarm", gas leak detected or that an EM stop has been actuated. Pictured below is the Merlin 1000S controller installed.
If you are designing any Educational Projects which require Gas Isolation, Gas Shut-Off or Gas Detection in the science laboratories & mechanical room, we have the Safety systems to ensure the building and occupants are safe from any leaks. Please browse though our complete product range and if you have any questions please don't hesitate to make contact. info@americangassafety.com or (727)-608-4375 https://americangassafety.com/product-categories/
For full news coverage please visit the following website – https://minnesota.cbslocal.com/2019/06/04/2-years-after-deadly-explosion-new-minnehaha-academy-close-to-completion/
#familybusiness #futureofgassafety #gassafety #americangassafety #AGS #utilitycontroller